How Do You Make Green Juices? 7 Amazing Health Recipes
Medically reviewed & fact checked by a board-certified doctor.
Fresh juices taste amazing, and that alone is enough to learn how to make green juice recipes. Try these amazing drinks for their many health benefits.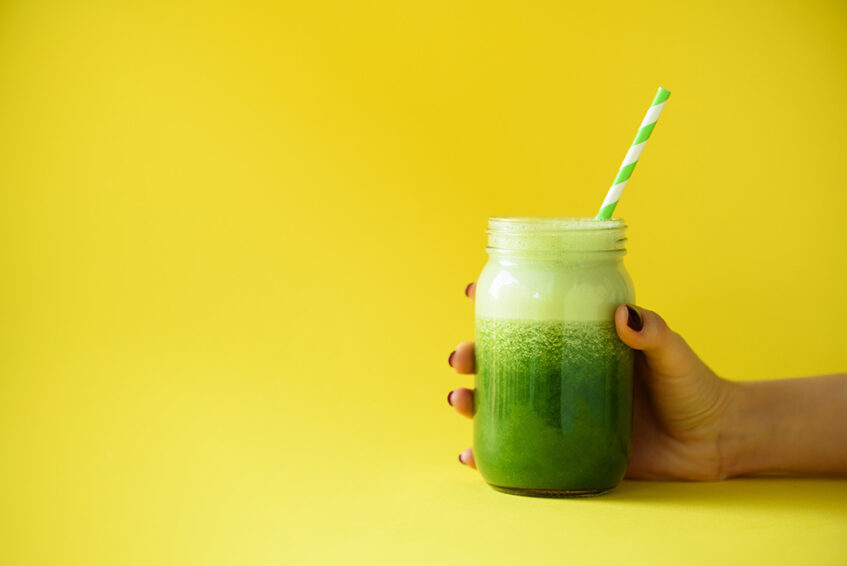 Having green juice is a phenomenal strategy to kick off your day and may be the first step towards a healthier lifestyle. Fresh juices taste amazing, and that reason alone is enough to learn how to make green juice recipes.
You will quickly notice that green juice isn't simply "green" in its presence. You feel it. It contains vegetables that provide overall health improvements, minerals, driving forces, chlorophyll, and other ingredients your body needs.
The aim is to include a green vegetable with some fruit for the palette. Below, I also add some greens, such as a cucumber, along with sugar additions like lemon, apple, carrot, or orange. Yes, carrots have sugar.
You will see that lemon and cucumber are used in most of the recipes. That's because cucumber works extremely well to increase the overall substance of the juice, and the flavor is uncompromised.
Lemon introduces a little kick to the juices, and if you are going to mix it with apples, it provides a subtle tarty sweetness. This doesn't bring in too much sugar, though, and shouldn't cause you to worry over your level of sugar shooting up.
Below are some of my favorite juice recipes you can try. Most blenders will work just fine for all these recipes. 
1. Popeye's Secret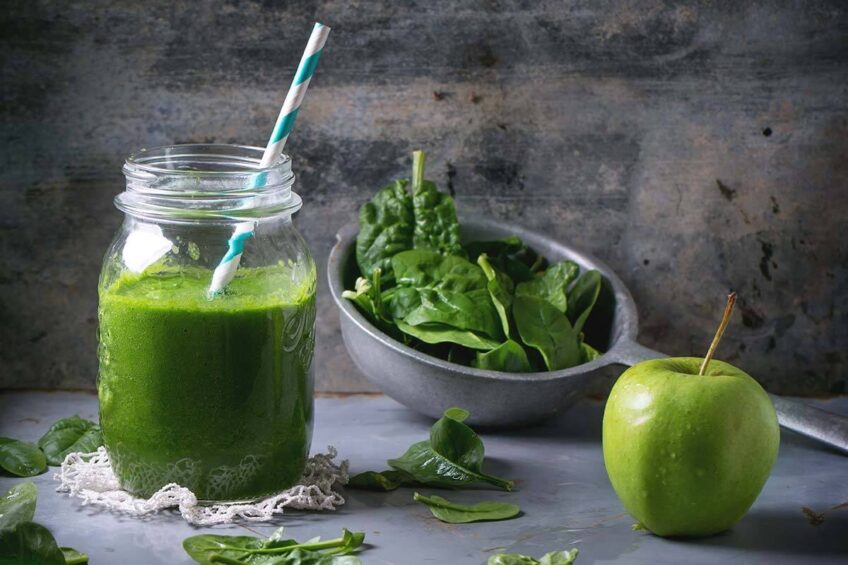 If you grew up in the '80s, you've watched Popeye cartoons. His favorite food was spinach for its strength, which also increased spinach consumption in America by one-third over a small and surprising mistake.
Regardless, we know spinach is extremely rich in iron, and a deficiency can bring on a host of issues. This power-packed green juice will kick off any day with a bang.
Ingredients:
A few handfuls of spinach
1 granny smith apple
1 lemon squeezed (or the whole thing, peeled)
1/2 a large cucumber
A pinch of cayenne pepper (optional)
With iron being one of the most vital minerals, one of the health benefits of managing iron levels includes eliminating fatigue. Iron also plays a vital role in immune system function, treating anemia for iron deficiency, boosting hemoglobin, and much more.
Additionally, spinach is packed with calcium, magnesium, potassium, and vitamin A.
2. Sweet & Sour
This recipe combines the sweetness of apple and a bit of sourness with lemon. It's the cucumber and romaine lettuce that truly brings all the flavors together. Finally, adding celery brings in some good inflammation-fighting properties and helps with digestion.
Ingredients:
2 large celery spines
1 medium cucumber
A few handfuls of romaine lettuce
1 average Fuji apple
1 lemon squeezed (or the whole thing, peeled)
This green recipe can also act as a diuretic, flushing out toxins from your body. It's a great juice drink with a smoothly blended taste.
3. Glucose Smasher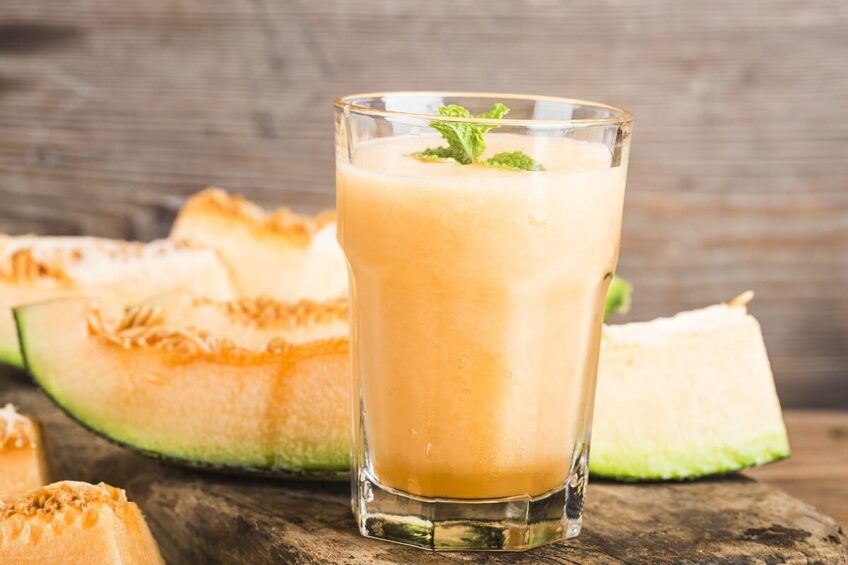 With this one being higher on the sugar side, it's important to keep your glucose levels in mind. The added banana will give it a nice smoothie feel while the melon still keeps it closer to juice.
Ingredients:
2 cups of cantaloupe
1 large Fuji apple
A few handfuls of romaine lettuce
1 lemon squeezed (or the whole thing, peeled)
1/2 a banana
Cantaloupe contains zeaxanthin, which helps play a protective role in eye health and possibly ward off damage from macular degeneration. This drink will help you start you off exceptionally well-hydrated.
4. Super C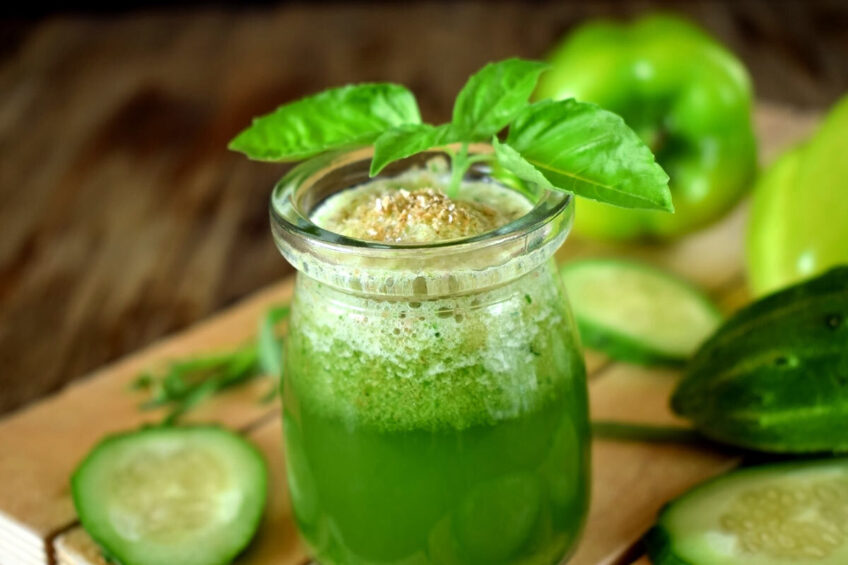 There are a lot of people who wouldn't think to add green pepper to their juices. However, you might not know this vegetable contains some of the best-known antioxidants like carotenoids and a rich wellspring of vitamins B6, C, and folate.
Ingredients:
1 green pepper (sliced)
2 celery ribs
A handful of kale
 1 regular cucumber
1 Honeycrisp apple
1 peeled orange
This mixture will really help get you in high gear, especially if you've woken up feeling a bit groggy.
5. Morning Delight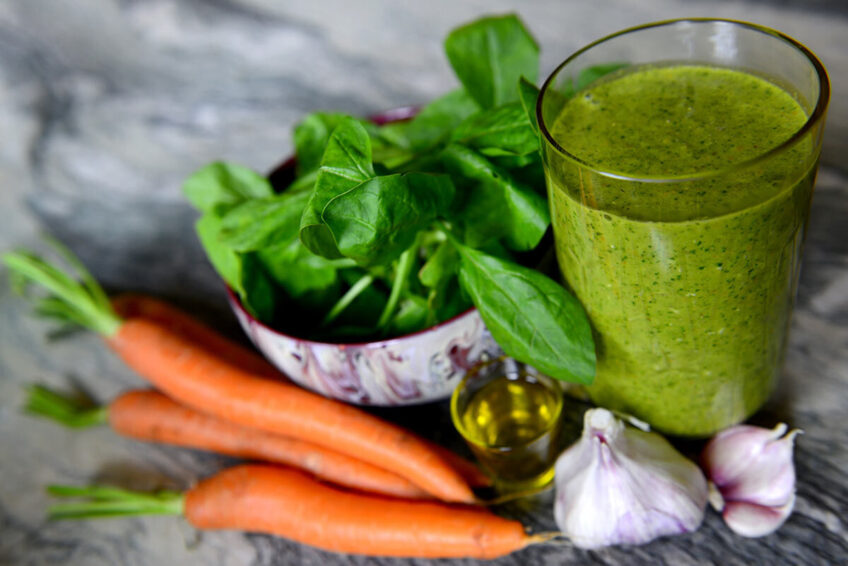 This is a perfect juice first thing in the morning to wake you up with powerful health benefits. The combination of ginger and garlic is a knock-out punch to help fight any infections. Plus, they both help lower blood pressure and have anti-inflammatory properties.
Ingredients:
A large handful of spinach
2 peeled carrots
A pinch of parsley
1 granny smith apple
1 garlic clove
A small piece of peeled ginger
This green juice is a little spicy. If you can handle it, add a few more garlic cloves. Your co-workers might notice the garlic, but you win with the massive health benefits.
6. Antiox Bliss
This drink is simple and delicious! The strawberries taste so sweet, and all without any artificial flavors. The powerful antioxidants in these berries will be sure to protect you against free radicals.
Ingredients:
10-12 strawberries
1 granny smith apple
5 celery ribs
1 regular cucumber
Another option is to make the drink the night before and let it chill overnight for a cool treat first thing in the morning. Or, just throw in a few ice cubes for a dessert-like juice.
7. Heart Juice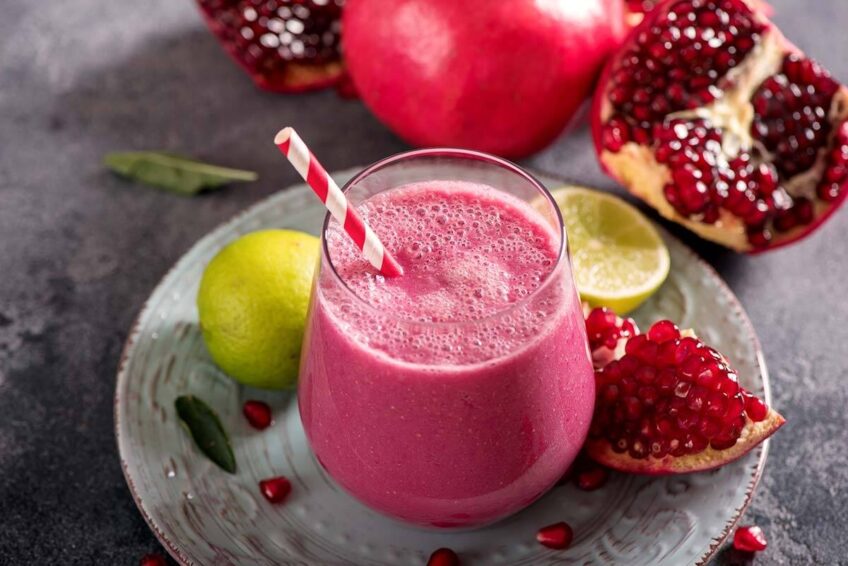 If you're looking for heart health, look no further. This juice has so many heart-healthy benefits. Since it has cucumber, it's still technically a "green" juice, but this will most definitely be red after blending. There's so much vitamin K in this mixture to crush calcium deposits from your arteries, along with massive antioxidants and so many other nutrients.
Ingredients:
1 regular red Anjou pear
A handful of red lettuce
3/4 cup pomegranate seeds
1 lemon squeezed (or the whole thing, peeled)
1 medium cucumber
Wrapping Up
And there you have it. These are just some simple recipes to kick-start your day.
I love to add flax, chia, and hemp seeds, along with some turmeric powder, to all my juice drinks. Feel free to experiment and come up with your own green juice recipes too.
If you try the juices above or have some exciting juice ideas of your own, I would love to hear about them in the comments.
Tony Lee, MS, RD
Tony Lee, RD, MS, is a highly qualified and accomplished Registered Dietitian with a Master's Degree in Nutrition Sciences from Arizona State University. Tony brings over two decades of experience in dietetics, specializing in sports nutrition. Interests include studying all aspects of wellness, fitness, genetics, and peak health performance.